United Township HSD board approves new course proposals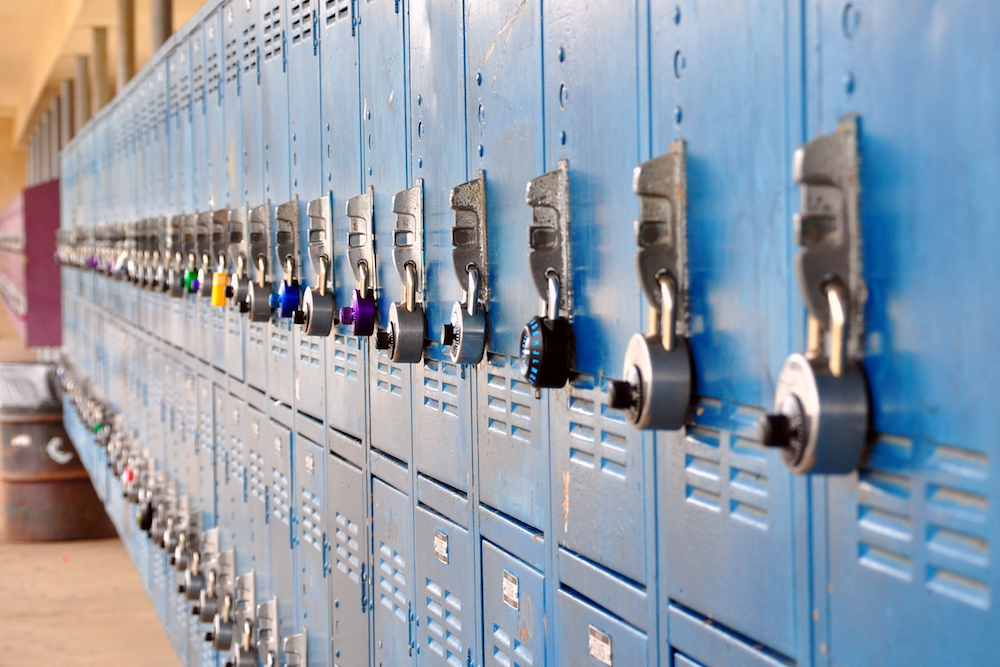 The United Township High School District 30 Board of Education met Oct. 3 to approve new course proposals.
Here is the meeting's agenda, as provided by the board:
UNITED TOWNSHIP HIGH SCHOOL DISTRICT 30
BOARD OF EDUCATION
Mission Statement: The mission of United Township High School is to provide a dynamic learning environment that fosters a healthy self-concept through academic achievement while preparing students to succeed as responsible citizens in a technologically advanced global society. (Sep. 2005)
Regular Meeting
Monday, October 3, 2016
6:00 PM
Administrative Center Board Room
1275 Avenue of the Cities
East Moline IL 61244
AGENDA
1. Call to Order / Roll Call (BP 2:10)
2. Consent Calendar (BP 2:200 & BP 2:220)
a. Approval of Minutes
1) September 12, 2016 regular session
2) September 12, 2016 executive session
b. Approval of Bills
c. Approval of Treasurer's Report:
1) District Financial Report
2) ACC Activity Account Report
3) HS Activity Account Report
4) HS Activity Account Report - Money Market
5) Booster Club Financials
6) Cafeteria Report
3. Hearing of Visitors (BP 2:230)
4. Student/Staff/Community Program Recognition (BP 5:100 & BP 6:190)
5. Communications (BP 2:140 & BP 3:10)
6. Old Business
7. Administrative Report (Carl Johnson / Shannon Miller) (BP 3:10 & BP 3:60)
a. Rising Star/Continuous School Improvement Update
b. Calendar Amendment
c. Intersession Tutoring
d. Course Proposals
1) Graphic Screen Printing
2) Heritage French Language
3) ECHO 2 (2nd Semester)
4) Barbering I, II and Cosmetology
5) Engineering Design and Development
8. Comptroller's Report (Tracy DeClerck) (BP 3:10)
a. Compensation Compliance Reporting - Public Act 097-0256 and Public Act 97-0609 (BP 2:250)
b. Request Permission to Issue Additional Check Run for October (BP 4:50)
9. Superintendent's Report (Dr. Jay Morrow) (BP 3:10 & BP 3:40)
Board of Education October 3, 2016 2
a. Legislative Update
b. IASB Report to the Membership for the 2016 Delegate Assembly (BP 2:120)
c. 5 Essentials Survey
10. Board of Education Goals
11. IASB/IASA/IASBO Chicago Conference: November 18-20, 2016 (BP 2:120)
• Deadline for Written Registration Refund Requests: Friday, October 14, 2016
• Housing at Sheraton Grand Chicago Hotel: 301 East Water Street / 312-464-1000
Arrival: Thursday, November 17
Departure: Sunday, November 20
• Informational packets will be distributed at the November 14 board meeting
• 2016 Report to the Membership (IASB Delegate Assembly)
Dr. Harry Arvanis, Delegate
Don Sproul, Alternate
12. Committee Reports (BP 2:150)
ACTION ITEMS
Blanket Motion
13. Approve New Course Proposals for Graphic Screen Printing, Heritage French Language,
ECHO 2, Barbering I and II and Cosmetology as Presented (BP 2:20)
14. Approve Issuance of Additional October Accounts Payable Check Run as Requested
(BP 4:50)
15. Executive Session (BP 2:200)
a. 5 ILCS 120/2(c)(1) Personnel to consider the appointment, employment, compensation, discipline, performance or dismissal of specific employee(s) of the district
b. 5 ILCS 120/1(c)(9) Student Discipline
16. Return to Open Session (BP 2:200)
17. Personnel Recommendations (BP 5:30)
a. Classified
b. Certified
18. Freedom of Information Act Requests (BP 2:250)
There have been no FOIA requests since the last board meeting.
19. Other Matters
20. Adjourn (BP 2:220)
Next regular meeting: Monday, November 14, 2016 at 6:00 p.m., UTHS Administrative Center board room
Want to get notified whenever we write about any of these organizations ?
Next time we write about any of these organizations, we'll email you a link to the story. You may edit your settings or unsubscribe at any time.
Sign-up for Alerts
Organizations in this Story
United Township High School District 30 • United Township High School District 30 Board of Education
More News