Port Byron Board of Trustees considers chicken ordinance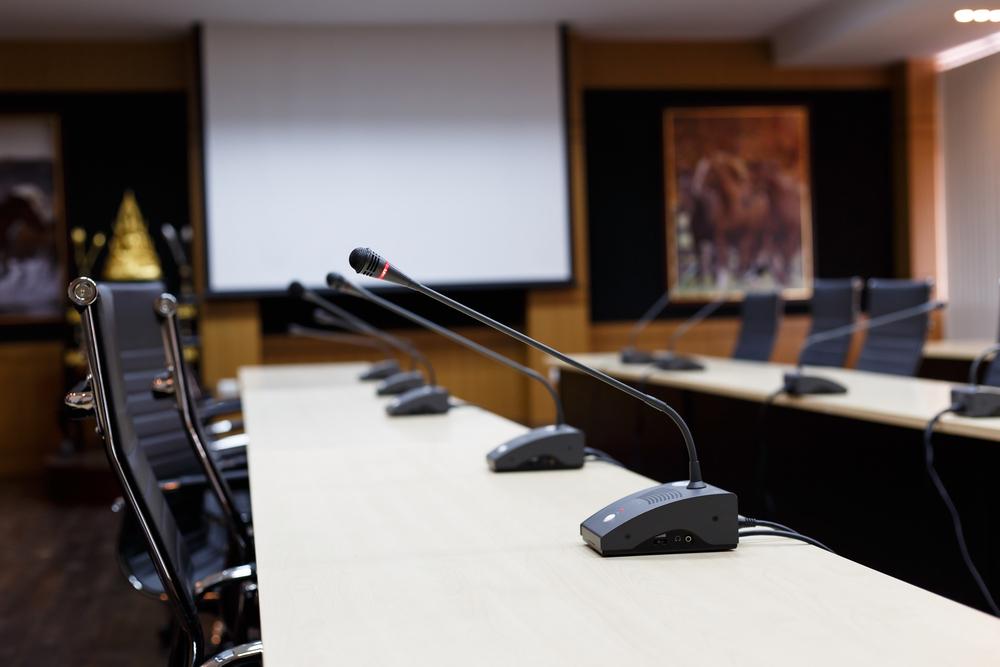 The village of Port Byron Board of Trustees met Dec. 19 to consider a chicken ordinance.
Here are the meeting's minutes, as provided by the board:
TRACK 163 121916
1
MINUTES
BOARD MEETING
VILLAGE OF PORT BYRON IL
December 19, 2016
The second December Board Meeting was called to order with the Pledge of Allegiance by Mayor Kevin
Klute, at 6:00 p.m. on Monday December 19, 2016.
CALL TO ORDER BY MAYOR KEVIN KLUTE
ROLL CALL / ESTABLISHMENT OF QUORUM / PLEDGE OF ALLEGIANCE
Roll Call #1: Present: Trustees Brian Bitler, Gerry Meade, Bruce Peterson, Scott Sidor,
Wesley Wells
Absent: Trustee Patrick Strobel
Mayor Kevin Klute declared a quorum to be present
Also Present: Graham Lee, Village Attorney; Carol Henry, Treasurer
OFFICIAL BUSINESS
1. Mayor Klute announced holiday lighting contests winners
a. Business judging - 1
st prize was Heather Rae's Floral
b. Residential judging – 1
st prize was Ronald Speer
2. First January meeting date
Trustee Wells made a motion to approve moving the first January Village Board Meeting date
to January 3rd, as January 2nd will be observed as a holiday, seconded by Trustee Sidor
All AYES - Mayor Klute declared motion approved
COMMENTS FROM THE MAYOR
Mayor wished all "Merry Christmas"
GALLERY (Comments must be limited to 5 minutes per person, 30 minutes per subject.)
None
COMMITTEE REPORTS
A. PUBLIC INFORMATION/FINANCE COMMITTEES
1. TUG FEST COMMITTEE LIAISON WES WELLS
No updates
2. TIF TODD WIEBENGA
No updates
3. IRDC COMMITTEE TRUSTEE PATRICK STROBEL
No updates
4. MSA
a. Village and MSA met with IDOT on 12/13
1. Bids will likely be Fall 2017, with work starting early 2018
2. Next meeting will be in Dixon IL with IDOT and Federal counterparts
b. GIS coming online
c. MSA has completed their part of street survey, Public Works working on theirs
TRACK 163 121916
2
5. VILLAGE FINANCE COMMITTEE TRUSTEE SCOTT SIDOR
a. 11/16 Treasurer's reports, including P&L, Visa statements, and check
registers (C/A Item B)
b. Budget meetings schedule
1. Tentatively plan on 1/6/17, 1/20/17, 2/3/17, 2/10/17, and 2/17/17 (Fridays
@ noon) for now, but will be finalized at next Board meeting
2. Each area needs to be submitting their budget needs to be factored into
the Budget process
c. Also questioning why we have not yet received additional payment on bank
account holding Capital Reserve monies – Trustee Sidor will do some
checking and report back
6. ECONOMIC DEVELOPMENT TRUSTEE WES WELLS
a. Minutes from 10/11/16 meeting (C/A Item C)
b. Community Center
1. Have talked about potential for a Community Center of some sort in Village
2. Would like Trustees to think about it, and perhaps get some feedback
c. Christmas Walk Info
1. Went pretty well, but lot of sentiment to move to a Saturday and line it up
with the "Christmas Traditions" event at the Methodist Church
2. Also, sentiment has been expressed to possibly change date?
d. Natgeotourism web site
1. Trustee Wells said we are one of the communities in the area NOT on this
tourism web site, so he plans to fix that
2. Focus is on Mississippi River environs and attractions
e. "Port Byron Bucks"
1. Would be "Bucks" redeemable at Port Byron businesses only
2. Businesses would need to do it and support it
f. Building Incentives
1. Trustee Wells addresses previous issue of residential TIF incentive(s)
2. Thought Village could apply money to new home building costs
(a) If in TIF, could come from TIF funds
(b) If not, could come from general revenues
(c) Could apply to utility hookup costs, or building permits
7. PLANNING/ZONING COMMITTEE TRUSTEE GERRY MEADE
a. There was a P & Z meeting scheduled for 12/14/16 but no quorum so no meeting
b. However, committee is interested in possibly updating Comprehensive Plan or
downtown Revitalization Plan
8. ORDINANCE, GRANTS & AUDITS TRUSTEE WES WELLS
a. Trustee Wells suggested that Village consider an Ordinance to allow 2-4 chickens
9. PERSONNEL TRUSTEE BRIAN BITLER
No updates
10. PUBLIC HEALTH TRUSTEE BRUCE PETERSON
No updates
11. GREEN COMMITTEE SARAH FORD
No updates
TRACK 163 121916
3
B. PUBLIC WORKS
1. RECYCLING AND REFUSE TRUSTEE BRUCE PETERSON
No updates
2. WATER/SEWER TRUSTEE PATRICK STROBEL
a. There were 2 water main breaks last week on Girard Street
3. BLDG. & GROUNDS/STREETS & STREET LIGHTS TRUSTEE BITLER
a. Public Works working with Mid-American to discuss installation of LED street lights
b. Program next year to offer rebates
c. Some discussion of lack of installation of Christmas decorative lights this year
1. Perhaps Village should look at purchase of Christmas lights
2. Decorative lighting would enhance downtown environment for holidays
3. Would installation of "charming" lights help the downtown atmosphere?
4. CEMETERY TRUSTEE GERRY MEADE
a. Minutes from 11/7/16 and 12/5/16 meetings (C/A Item D)
5. ADMINISTRATIVE MAYOR KLUTE
a. Minutes from the 12/5/16 Board Meeting (C/A Item A)
REVIEW ITEMS ON CONSENT AGENDA
ITEM Action Description
A Approve Minutes from the 12/5/16 Board Meeting
B Receive November 2016 Treasurer's reports, including P&L, copies of Visa, and check registers
C Receive Minutes from 10/11/16 Economic Development meeting
D Receive Minutes from 11/7/16 and 12/5/16 Cemetery Committee meetings
MOTION TO APPROVE CONSENT AGENDA
Trustee Peterson made motion to approve the Consent Agenda, seconded by Trustee Sidor
- All Ayes
Mayor Klute declared the Consent Agenda approved.
CORRESPONDENCE
Mayor Klute read thank you card from Messiah Lutheran expressing appreciation re: snowplowing at
church
OLD BUSINESS
Status of property at 412 N Main, vacant home – Building Inspector will be asked to take a look
House next door to Post Office – issues about dogs on loose
Public address system in Village Hall – Trustee Peterson will ask son-in-law (who is in business) to
take a look and possibly submit a bid
NEW BUSINESS
Clerk Cray announced the candidates for upcoming April 4, 2017, Consolidated Election:
Mayor: Kevin Klute (Republican) and Bruce Peterson (Independent)
Trustee (4 year): Sarah Ford (D); Patty Lindley (I); Scott Sidor (R); Brian Bitler (R);
Dustin Sloan (R)
Trustee (2 year): Roger Oliver (R) and D. Wayne Oney (I)
TRACK 163 121916
4
GALLERY – QUESTIONS, COMMENTS
None
ADJOURN
Trustee Sidor made a motion to adjourn, seconded by Trustee Bitler
All Ayes
Mayor Klute declared the meeting adjourned at 6:56 PM.
_______________________________
Approved (Date) Mayor – Kevin Klute
________________________________
Village Clerk – Barbara Cray
Want to get notified whenever we write about
Village of Port Byron Board of Trustees
?
Next time we write about Village of Port Byron Board of Trustees, we'll email you a link to the story. You may edit your settings or unsubscribe at any time.
Sign-up for Alerts
Organizations in this Story
Village of Port Byron Board of Trustees
More News