City of Aledo Economic Development Advisory Committee met July 19.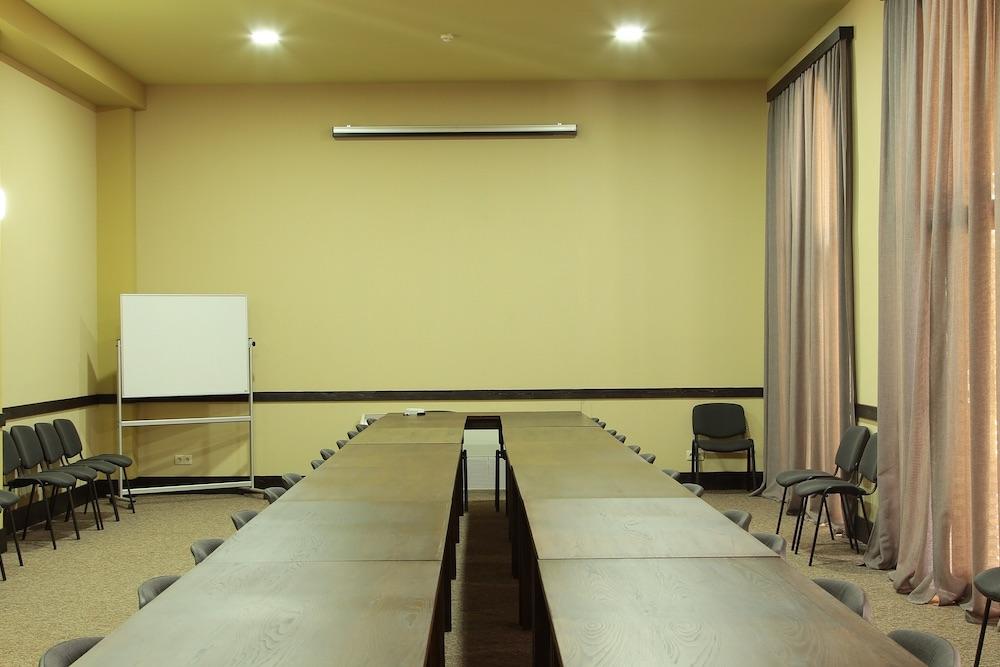 City of Aledo Economic Development Advisory Committee met July 19.
Here is the minutes provided by the Committee:
The Economic Development Advisory Committee of the City of Aledo met in Open Session in Council Chambers of the City Hall building on July 19, 2017. Mayor Hagloch called the meeting to order at 6:15pm. The roll was called whereupon the following committee members answered present:
Committee Members Gerrod Andresen, Jay Doherty, John Hoschiedt, and Nathan Wicks answered present. Also in attendance were Mayor of Aledo Chris Hagloch and Economic Development Coordinator Tarah Sipes. Committee Members Dana Murphy and Gary Wagner along with City Administrator Erin Knackstedt were excused. Committee Member Ryan Latko was absent.
Approval of Minutes – A motion to approve the minutes of the June 21, 2017 meeting as submitted was made by WICKS, Doherty gave the second. An abstention was received from Hoschiedt as he did not attend the June meeting. All others present affirmed the approval of the minutes with a voice vote.
Old Business:
Website – Doherty asked if the site was completely up and running. He suggests that we announce that the website is functional and encourage citizens to visit. After a time Doherty would like to look at metrics to see how many people are visiting the site. Hoschiedt said that WRMJ will do a news piece announcing the website. Knackstedt will be the City representative delegated to talk to WRMJ.
Strategic Plan Goals – The committee revisited the conversation on the Economic Development Strategic Plan. Input was solicited on what committee members found particularly important and ideas that they may have to achieve the goals. The following ideas were discussed.
Wicks: p27 - Promote a new/better way to continually market the City – new website will help with this. Doherty asked if the City is utilizing keywords to help with search engine optimization. SIPES responded that the website has capabilities, but will check with Dale and Knackstedt to see how much this feature has been activated.
Wicks & Doherty: Pg 29 – support wellness and recreation – Mayor Hagloch updated the committee on progress toward the multi-use path. Work should begin any day. – WICKS would like to see more recreational opportunities (softball, volleyball) for young professionals in Aledo/Mercer County. This would help keep those people in Aledo/Mercer County rather than travelling to the QC. – Multiple committee members think it would be worthwhile to explore partnership opportunities with the park district. – Doherty asked about the disc golf course idea that surfaced a few years ago. He also suggested that the course could be an addition to the property the city recently acquired behind the Brookstone facility.
WICKS: pg 30 top 2 ideas – effective commercial and industrial marketing and incentives – WICKS would like to know how we can get another big business here? Mayor Hagloch referenced a conversation he had with Mark Beiri at General Grind & Machine. GGM would like to see chrome plating and a painting facilities to complement their efforts. Mr. Bieri suggests that the city discuss the matter with Bruce Memminger and Chris Schull at Memminger Metal Finishing to see if opportunities exist at that facility. Beiri also suggests that we begin conversations about succession planning with various business owners. Beiri mentioned that it may be worthwhile to talk to Mike Adolphson about his business in Milan that manufactures gym equipment.
Doherty: supporting the vocational training at the school –DOHERTY knows of at least one person in Mercer County who would be interested in helping with the project. – Chausse and Hawke at the school could help with finding students that would be a good fit for the program. Hagloch: Pegasus manufacturing, owner (Ray) – has worked with Galesburg school to do training for their processes – interested in getting the program into Aledo/MC – Would like Hagloch to talk to the school district.
Andresen: On the topic of vocational training – the company he works with shared an article about IT outsourcing from the Saint Louis Post Dispatch about a company in a small town in MO trains people to do the work that needs to be done. Andresen sees possibilities for a similar operation or partnership with the existing business for Aledo/Mercer County. Andresen will send article to SIPES and they will work together to develop a strategy.
Andresen: A Facebook page would go a long way to help with promotion of the community and communication regarding events and other news.
Wicks asked about how to move forward with ideas and the Edsp. Andresen suggests that the committee forms sub-committees to work on individual tasks. Committee members are asked to brainstorm a list of committees that are needed and easily completed projects for each committee to bring to the August meeting.
Dark Sky Event Planning – Knackstedt and Wagner are in charge of planning. Ameren will be shutting off 8 lights on College and Main as a trial to see how lighting downtown is with the reduction. An eclipse event is in the works for August.
New Business:
Wicks would like to set-up the Morrison group's visit to Aledo (2nd part of reciprocal arrangement) Sipes will see if Oregon, IL would be interested in doing a reciprocal visit. (SIPES and Knackstedt will work to arrange the visits.)
Next Meeting: August 16, 2017 at 6:15pm
Adjournment – Doherty made a motion for adjournment, WICKS gave a second. A unanimous voice vote adjourned the meeting at 7:20pm.
http://aledoil.org/AgendaCenter/ViewFile/Minutes/_07192017-63
Want to get notified whenever we write about
City of Aledo Council
?
Next time we write about City of Aledo Council, we'll email you a link to the story. You may edit your settings or unsubscribe at any time.
Sign-up for Alerts
Organizations in this Story
More News