Rock Island City Council Study Sessions met February 26.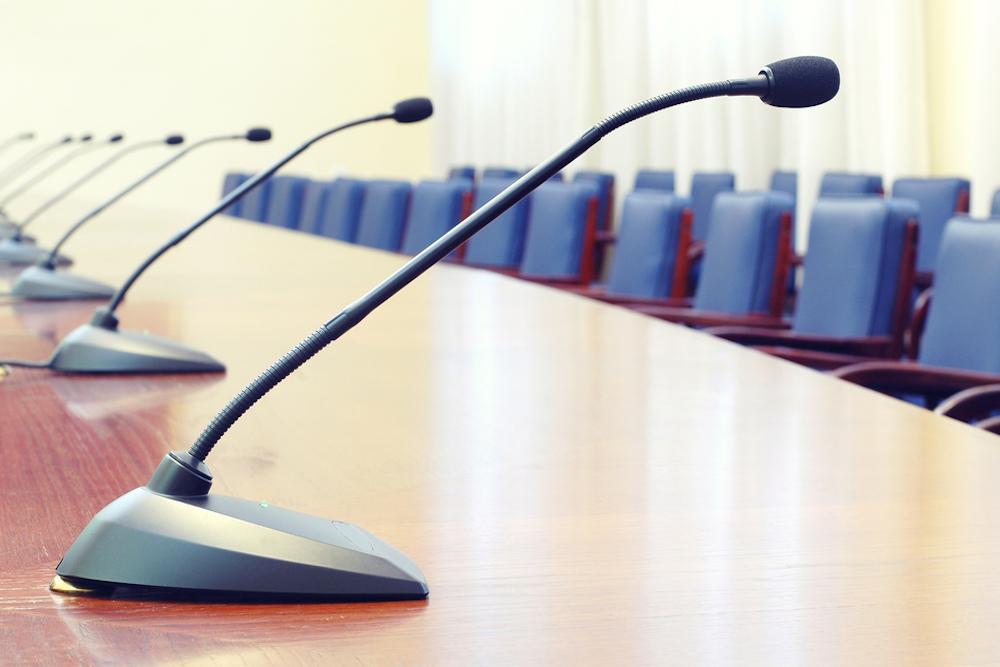 Rock Island City Council Study Sessions met February 26.
Here is the minutes provided by the Council:
Present: Mayor Mike Thoms, Alderman Virgil J. Mayberry, Alderman James Spurgetis, Alderman Stephen L. Tollenaer, Alderman Dylan Parker, Alderman Dave Geenen, and Alderman Ivory D. Clark
Alderman Joshua Schipp arrived at 5:33 p.m.
Absent: None
Staff: City Manager Randy Tweet, City Attorney Dave Morrison, City Clerk Judith Gilbert, and other City staff
2/26/2018 - Minutes
City Staff Will Update The Mayor And Council On Their Progress Towards Achieving The Strategic Goals Identified During Goal Setting In June And July:
1. Financially Sound City Providing High Quality Service And Infrastructure
2. Expanding Local Economy
3. Revitalization Of Strategic Locations
4. Increase Population Through Livable Neighborhood
Each Department will provide an update on their designated action steps.
Finance Department:
Finance Director Stephanie Masson said there was nothing new with street funding. There is $24 million of concrete work that needs to be done citywide. The transportation utility fee is not in Illinois, but there is a class-action lawsuit in Kansas regarding the transportation utility fee that Ms. Masson is monitoring. The budget is on the City website and hard copies will be available for the Aldermen's office. Bonds were sold last year and the city's A1- rating was affirmed. In April, she will be bringing a plan to improve the bond rating as well as presenting actuarial assumptions. She will propose a debt management policy for Council's consideration. A study session was held last fall on the City's Investment Policy and she will bring to Council next month the revised City Investment Policy. With regard to the City's laddered CD portfolio, she has reached out to local credit unions regarding their interest as suggested by Alderman Mayberry. Ms. Masson said there are two or three credit unions that showed an interest in the City's CD competitive bidding process.
Ms. Masson said she would still like to do a revenue manual which would be a resource guide for all of the City's revenues. She has submitted it for one of Augustana College's projects. City Manager Randy Tweet said they turned that project down; it is beyond their scope. Alderman Spurgetis would like to have everyone involved in generating new revenue ideas.
Ms. Masson said they have addressed internal control deficiencies. They are happy with the new auditors who have additional resources. In April, she will be bringing an investment services contract and a pension administration contract to Council. Next month, she would like Council to make a decision on the City's banking services.
Community And Economic Development Department:
Community and Economic Development Director Chandler Poole said they have been exceptionally busy. Their community engagement strategy of holding ward meetings and going to neighborhood meetings has been going well. They received good feedback at the ward meetings. For the 11th Street Business Corridor Development, they are following up with brokers and developers they met in Chicago now that the grocery study has been completed.
Mr. Poole announced the Development Program Manager position has been filled by Mark Sikes who worked as an intern for the department. He will begin on Wednesday. Alderman Geenen asked how many applicants they had. Mr. Poole responded there were 90 applicants. Mr. Tweet said Mr. Sikes is a strong Rock Island supporter and resident.
Mr. Poole said the Columbia Park Business Expansion is moving along. CIRLF revisions are being brought to Council tonight. Once approved by Council, they will go to HUD for approval. The state SHPO has unanimously approved the historic designation for the Best Building; the application now goes to Washington.
With regard to Highway 92 blight elimination, Mr. Poole said Norcross is still in bankruptcy and Dohrn is getting numbers for the demolition of the building. Mr. Poole said they are waiting for the state to respond regarding the City's environmental study for the Country Market property. They are hoping the state will give it an NFR designation or No Further Remediation, so the property can then be sold as is with no further work required. The City has invested approximately $10,000 for an environmental study; costs were split with the two owners with the City paying only 40% of the costs. Alderman Mayberry asked if the City gets any revenue for the hospital using the parking lot. Mr. Poole replied the City does not get the revenue; the owners do. Mr. Tweet said nothing has migrated outside of the property line; everything is contained on the site.
Mr. Poole reported Shive-Hattery is working on the conceptual drawings for the 14th Street and 30th Avenue site. Alderman Schipp asked about the property across from Cool Beanz to the south (Requet property). Mr. Poole said they have had a couple of people look at it, but the building is a teardown. Mr. Poole explained the vision he has for that corner. Mayor Thoms said he has personally talked with a couple of restauranteurs. Alderman Mayberry said three buildings will be auctioned off in two weeks. Mr. Tweet said the City does not typically do competitive bids on property, but usually buys property at a tax sale. If there are no bids on the properties and they come to the City, then the City might consider a purchase. The Mayor and Mr. Tweet attended a meeting in Hilltop. Alderman Parker congratulated Mr. Poole for pushing high density development in that location.
Mr. Poole said they have started the process with the state for historic designation for the downtown. Mark Sikes will serve as the College Hill District business liaison. The downtown building and land inventory is complete; a study session is scheduled for April. Alderman Parker had someone ask him if there were any downtown buildings for sale. The next Streetscape meeting will be mid-March at The Establishment and will be unveiling the concepts for the standards. Alderman Geenen said the Downtown Rock Island Partnership is taking credit for the Streetscape project. Discussion continued on the issue. Alderman Spurgetis asked if there is a plan for graffiti removal and tree and weed removal in the downtown area. Mr. Tweet said there is a Tuesday meeting on graffiti. If Alderman Spurgetis has a specific location, he should give the information to Mr. Tweet and Mr. Poole. There was discussion about the plan for the Plaza itself. Mr. Poole said he doesn't know where Council wants him to go with the woonerf. Mr. Tweet asked if there was any consensus regarding the issue. Mr. Tweet said they will bring back a recommendation for the Plaza.
With regards to southwest Rock Island, Mr. Poole said one individual has acquired 200 acres and they will be meeting with him again. Alderman Schipp asked about the land the City has on Big Island. Mr. Tweet said he and the Mayor are meeting with Milan and starting the discussion; they want to get Milan's support first. Mr. Tweet said it will take time, but they want to see something happen there. Discussion continued about ownership of parts of Big Island. Alderman Parker asked for a crash course on the past history of Big Island. Mr. Tweet said yes; they could present it at a study session. The study is on the website. Alderman Tollenaer provided some history.
Mr. Poole said the Board of Zoning Appeals (BZA) has met to discuss changes to the Zoning Ordinance; the next Planning Commission meeting is March 7. The BZA is in favor of keeping the two boards and any commercial or industrial building projects over 20,000 square feet would come to Council for final approval. The BZA will continue to handle the variance cases and smaller projects. Alderman Spurgetis asked how many square feet Dunkin Donuts will have. Mr. Poole replied it is only 2500 to 3000 square feet because there is no kitchen compared to 87,000 square feet for the Kmart site.
Alderman Tollenaer said there is a new junk yard at IL 92/1st Street and 18th Avenue. There are cars just sitting there. Mr. Poole will have Inspection review it for compliance.
Mr. Poole updated the department's "Management in Progress" tasks. They have compiled a list of 400 major retail brokers and developers. They hope to have the first Investors Social/real estate fair in the summer showcasing real estate opportunities in Rock Island. Alderman Mayberry said they should have it at Jumer's; Mr. Tweet said the site has not been set yet; Augustana College had volunteered to host it. Next month, the Public Art report will be presented. Alderman Parker commented on a small-time developer who has some money to invest; Alderman Parker wants to know what the City has. Mr. Poole discussed the LOIS website that has all of the City's available buildings and land for sale or lease. The department is trying to put all of the real estate offerings on the City website.
Alderman Parker said Rock Island Preservation Society has offered to partner with Sam and the City to have a hard hat celebration for the Best Building. Mr. Poole would like to take Council on a walk-through of the building prior to construction starting. Alderman Tollenaer asked if Mr. Estep had purchased the building yet. Mr. Poole responded that Mr. Estep is still working on the financing; one of the pieces was the historic preservation tax credits. Mr. Tweet reported that Mr. Estep has already inquired about building permits; the investors are lined up. Alderman Parker thinks throwing a celebration will help with marketing Rock Island to other developers. Alderman Schipp stated the City must celebrate its successes. He asked if there had been a ribbon cutting for the fitness center on 6th Avenue in Columbia Park. There has not. Discussion followed regarding this new business and the potential of the location. Mr. Tweet said they will have Mr. Sikes work on a ribbon cutting.
Martin Luther King Jr. Center Department:
Martin Luther King Jr. Community Center Director Jerry Jones informed Council they will be hiring a Resource Development Manager; the position is open until March 5. They are trying to build internal capacity and renovating additional office space for the position. Mr. Jones said they are trying to create realistic expectations for the position which will also take up more of Mr. Jones' time. Mr. Jones reported that there have been multiple requests from organizations and individuals for the use of the center's vans; they are looking to expand their fleet. Alderman Geenen said there is a company in Peoria which sells used buses and shuttles.
Mr. Jones reported that the Quad Cities area children's food program collapsed last year. They are working to reestablish the program and have formed a partnership with the Riverbend Food Bank and Two Rivers YMCA. The King Center will be one of the sites for food preparation. They hope to have the program running by April. Mr. Jones said the King Center lost 20 children because the children needed real meals, not snacks. Mr. Jones said he has several benefactors who made it possible for the King Center to start serving food this week. They have a total of 80 to 90 children in their program. Mayor Thoms said Mark Mueller from Moe's Burgers and Brews will be running the program. Mr. Jones said he will be an employee of Two Rivers YMCA. Alderman Schipp said he didn't know that the City was turning away children because of lack of food; in the future, Mr. Jones should bring this to Council's attention for funding. Alderman Geenen said a subsidy will be needed for the program; federal and state funds are insufficient. Mayor Thoms said the John Deere Foundation and the Day Foundation are supporting the program. Mr. Jones reported other benefactors. Alderman Geenen reported there were 50,000 meals served last summer. Alderman Spurgetis asked about the cost to feed 20 children; Mr. Jones said it is $3.50 per child per day. He said that between now and April, it will cost $10,000.
Mr. Jones discussed how they are trying to engage the community more for special events and their Family Fun Day. They are also preparing for their second legislative breakfast in April. Thanks to the Community and Economic Development Department, there will now be a community garden site at the King Center; they are partnering with the Quad City Botanical Center.
Mr. Jones is the liaison for the Human Rights Commission; they have many new members and are looking at a different process. The Commission will be creating an opinion in cases for individuals to take to the state level. He is looking for training opportunities for the Human Rights Commission. The Commission does have subpoena powers in housing cases (named The Fair Housing Board by ordinance).
Police Department:
Police Chief Jeff VenHuizen reported there are no new updates on the 9-1-1 Communications Center. Community cameras were discussed at a previous study session as was the CORA Fleeing and Eluding Ordinance recently. The department is working on the CORA report based on the discussion. Alderman Schipp said he thought the consensus of Council was to alleviate the financial burdens of CORA on the poorest residents. The Chief responded that he will take a look at that and include it in the report, but he believes the CORA fines are consistent with other municipalities. Alderman Geenen said they don't want to punish them if they're in poverty. Alderman Parker said they don't want to cause people to lose their car and lose their job. Alderman Schipp asked about an alternative such as community service hours. Chief VenHuizen said he doesn't know that MUNICES can regulate or enforce that alternative. City Attorney Dave Morrison said what happens if they don't show up; how would it be enforced. Mr. Tweet said the hearing officer has the authority to suspend judgments. Discussion continued. Mr. Tweet said they will take a look at it and include it in the report.
Chief VenHuizen said the Crime/Shooting Reduction Plan is in progress and will be presented in April. The Chief said he has been having discussions with the State's Attorney office, federal prosecutors, and federal agencies and his discussions will be included in the presentation. The Chief reported that the Police Computer Forensic Specialist has completed training and just needs to take the test. Alderman Parker said they want to see that the plan includes methods beyond police actions. Mr. Tweet is asking aldermen to sign a letter of support asking Augustana College's assistance with some projects such as crime reduction and community engagement. Alderman Schipp asked if the state will work with the City for a gun buy back program. The Chief replied that gun buy back programs have been shown to be ineffective.
Human Resources Department:
Human Resources Director John Thorson said the Comprehensive 360 Review has been set up for all department directors and supervisors. Training is continuing for non-managers. The City now has a stem cell program in the Health Care plan as a replacement for surgery. It has been shown to be a cost savings alternative. Personnel Rules are on its third revision. Mr. Thorson hopes the Joint Administrative Agreement for Health Plan will be brought to Council in May or June. The department has been looking at a human resources database platform to integrate all of the necessary human resource software and to control costs better. The RFP is ready to go. The department is looking at an expansion of services with Genesis. Mr. Thorson reported they are in labor negotiations with AFSCME B for the park maintenance employees. They have had two bargaining sessions already and the next one is scheduled for March 5.
Public Works Department:
Public Works Director Larry Cook reported that there are unforeseen issues with the Outfall 007 project; they are looking at a June 25 completion date rather than a March 2018 completion. There should be no fines associated with the delay. The 5 Year Wastewater Treatment Plant Rehabilitation/Replacement Plan is in progress with vendors. The construction of the Water Treatment Filter Facility is ongoing. The 27th Street Sewer Separation Project/Outfall 006 was closed in January and the surface restoration portion of the project will be completed in the spring. The pumps for the Black Hawk lift station will be installed this week. The Long Term Control Plan has taken 20 years, but is nearing completion with the last two projects.
Alderman Schipp asked about the 18th Avenue and 38th Street resurfacing projects. Mr. Cook responded the state keeps changing the plans, but he hopes it will go out for bid in late 2018. Mr. Tweet said it seems the continuous changes are a delaying tactic for the state. Alderman Schipp asked if the City could lobby to get the projects completed sooner. These are political decisions and 38th Street needs to be resurfaced. Mr. Cook said both projects are still on the state's agenda for 2018. Mr. Tweet said projects typically take five years on the schedule.
Fire Department:
Fire Chief Jeffrey Yerkey reported the roof project for Fire Station #4 was completed in the fall. The RFP for the P25 Compliance Vendor Study has been put out and is due back April 26. There was a scheduling software snafu with NFIRS. Assistant Fire Chief Graff has put City staff through NIMS compliance training. Chief Yerkey also reported that he has submitted the grant application for the Breathing Apparatus Replacement.
Parks Department:
Parks and Recreation Director John Gripp told Council the Lincoln Park cannons are nearly complete; one cannon needs wheel restoration. The Douglas Park playground is complete and will be lit from dusk to dawn. There will be a new entry sign at Douglas Park and they will be working on the concession stand this year. The RIFAC energy improvements are 99% complete thanks to being able to use Public Works' electrician which also saved money. Mr. Gripp said Hauberg Facility and Grounds interior and exterior have drastically changed. They will be working on the carriage house and the gardens as well as doing some tuckpointing. Radiators were refurbished. Hodge Park will be completed this spring. At Potter's Lake, they will be working on the docks, the shoreline, and putting out refuse containers. Park amenities will be upgraded such as shelter roofs, signage, and trees and shrubs. They are prepping for seasonal workers.
Alderman Mayberry said Weber Park has no flag in it. Mr. Gripp said the flag pole deteriorated a few years ago to the point it had to be taken down for safety reasons. There is a family interested in helping with the funding for a new flag. Only RIFAC and Longview Park have 24 hour flags. Alderman Schipp said he will also assist with funding a new flag.
Information Technology Department:
Information Technology Director Tim Bain gave a historical report to the City Manager in early February. He will present it to the Council when they are ready. The iNovah upgrade is complete although they are still working through issues with Govern and the Marina software. Cityworks and ArcGIS update are complete and went well. The annual IT replacement is complete for 2017.
Library Department
City Manager
The study session concluded at 6:38 p.m.
http://www.rigov.org/AgendaCenter/ViewFile/Minutes/_02262018-115
Want to get notified whenever we write about
Rock Island City Council
?
Next time we write about Rock Island City Council, we'll email you a link to the story. You may edit your settings or unsubscribe at any time.
Sign-up for Alerts
Organizations in this Story
More News