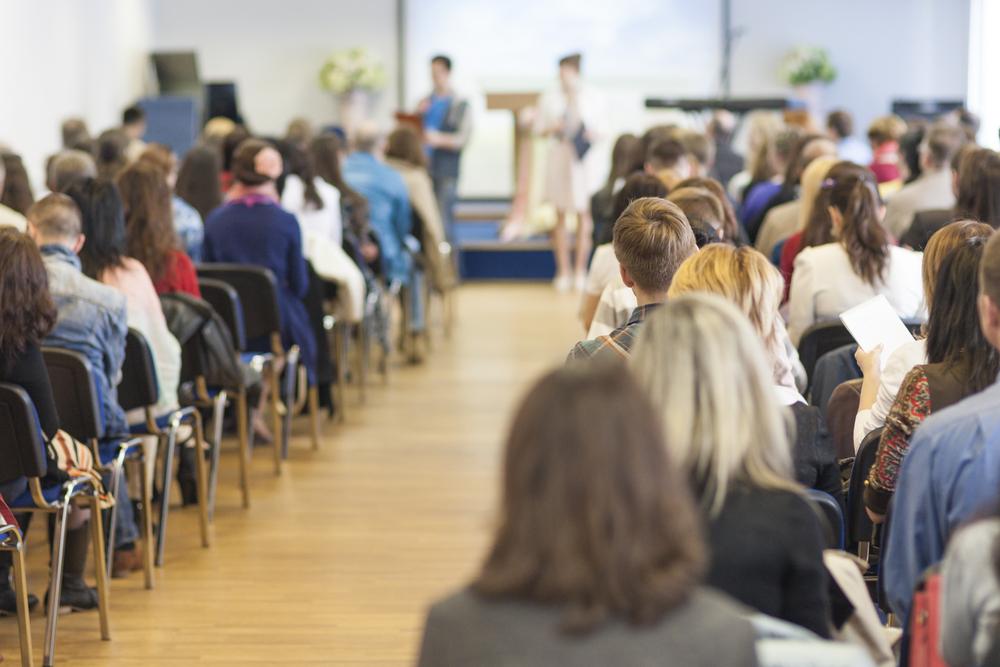 City of Moline Committee of the Whole met Sept. 17.
Here is the minutes provided by the committee:
PRESENT: Mayor Stephanie Acri (Chair)
Alderman Scott Williams (Ward 1)
Alderman David Parker, Jr. (Ward 2)
Alderman Mike Wendt (Ward 3)
Alderman Richard "Dick" Potter (Ward 4)
Alderman Sam Moyer (Ward 5)
Alderman Kevin Schoonmaker (Ward 6)
Alderman Mike Waldron (Ward 7)
Alderman Sonia Berg (Alderman At-Large)
ABSENT: None.
STAFF: Lisa Kotter, City Administrator
Janine Hollembaek Parr, City Clerk
J.D. Schulte, Public Works Director
Alison Fleming, Human Resources Manager
Lori Wilson, Parks Recreation Director
Don Goff, Information Technology Manager
Bryon Lear, Library Director
Darren Gault, Chief of Police
Jeff Snyder, Fire Chief
Scott Hinton, City Engineer
Randi Haley, Interim Finance Director
Jeff Anderson, City Planner
Ryan Berger, Land Development Manager
Tony Loete, Utilities General Manager
Jon Clark, Design Engineer
Laura Klauer, Civil Engineer
OTHERS: Derke Price, Ancel Glink
George Ryan, Wood PLC
Mayor Acri called the meeting to order at 6:02 p.m. in Council Chambers.
Questions on the Agenda
There were no questions on the Agenda.
Agenda Items
1. A Resolution authorizing the support of the proposed 2020 I-74 Traffic Configuration redirecting eastbound I-74 traffic through the City of Moline on 19th Street. J.D. Schulte, Director of Public Works, explained that the I-74 Bridge Construction phase of the arch span in the channel that was scheduled to be completed by November 26, 2019, is behind schedule. The Illinois Department of Transportation (IDOT) has been working with City staff to develop alternate routes. Supporting the proposed 2020 traffic configuration will allow the contractor to continue working, thus minimizing the impact on downtown businesses. A link to proposed traffic configuration maps will be accessible on the City website. Schulte explained that the City of Bettendorf is in support of the configuration because they understand that it is good for the corridor. Council's support of the Resolution will keep the project moving forward. Staff will look into possible signage at the off- ramp to support downtown business activity. A motion was made by Alderman Parker to approve. Seconded by Alderman Wendt. George Ryan will provide the estimated delay time resulting from the proposed detour as compared to the current detour and anticipates having that information within the week. Motion passed unanimously.
Work Session
2020 Capital Improvement Plan (CIP). Lisa Kotter, City Administrator, explained that City Engineer Scott Hinton will present two alternate proposals for the achievement of Strategic Priority Goal #3 – Six Miles of Road Reconstruction. Hinton presented the attached 2020 CIP. There was discussion. Utility cost increases the overall Reconstruction cost. Utilities General Manager Tony Loete will provide a report on the Red Water issue next month. Loete stated that there will be options presented that include fixing the pipe, or waiting and making changes at the treatment plant. Changes at the source may provide rapid results, however require EPA approval.
Alderman Parker noted that some recommended safety projects were not included in the Plan. Hinton explained that projects are still coming in, therefore not all are included at this time. Kotter indicated that the Superintendent of Schools would like their Safety Committee to offer recommendations and prioritizations, and will forward those by early October in order to meet the City's budget schedule. Mayor Acri and Alderman Berg will be part of those discussions and Mayor Acri stated that she will personally advocate for partnership.
Mayor Acri noted that six-miles of road reconstruction is incredibly expensive as presented, and encouraged Council and staff to consider other methodologies. She provided excerpts from the City of Decatur's Pavement Master Plan for review: https://www.decaturil.gov/wp-content/uploads/2015/10/pavement_master_plan.pdf. Moline uses a Pavement Condition Index (PCI) to rate street quality, and the benefit of rating street quality prior to the prioritization of projects was discussed. Mayor Acri stated that the City must look at how to impact the overall quality of its roads, indicating that the City's PCI tracking software is outdated and proposing the use of a different system. Decatur uses Lucity software, which is currently used in Moline's Utilities, Storm Water and Parks Departments. Adding the module would allow a better understanding of the PCI. Mayor Acri asked Council to consider modeling Decatur's more sophisticated program for capital improvement planning, and structuring priorities and investment so that road surface is addressed.
There was discussion that some street replacement is motivated by the need to replace the water and sewer lines below. It was suggested that when this is the case, utility funds should be used. Alderman Potter stated that a focus on utilities may result in partial reconstruction, and Alderman Waldron noted that this Council can make the policy decision to reconstruct curb to curb. Utilities General Manager Tony Loete stated that Water and WPC reserves are approximately $3 million and $14 million respectively. Mayor Acri noted that going light on reconstruction, and instead resurfacing more roads, may result in more efficient use of street funds. Alderman Potter stated that there is value in reconstruction, and Council should rely on staff's recommendation. There was discussion. Council directed staff to do appropriate reconstruction on a limited basis, overlay where needed, but also to do a sufficient amount of preventative and rehabilitation work to ensure that roads do not degrade substantially. Alderman Schoonmaker requested that staff revisit the discussion with Jane Adams School regarding partnering on wall reconstruction near the school. The CIP will be reviewed again in the spring.
In regard to red water projects, Water funds would be used for the pavement, thereby decreasing CIP project cost. The consensus of Council in regard to other utility projects is that if utility work is mandatory to the project, then utility funds would be used, otherwise the road work would be paid with CIP funds. Mayor Acri indicated that the PCI rating should be considered in making this decision. If the score is low, the road should be reconstructed anyway. Loete stated that existing red water issues can be rectified by boring behind the back of the curb.
Corporate Counsel Derke Price explained that a franchise fee for utilities in the right-of-way will be implemented using a middle-of-the-state model, beginning with MidAmerican Energy. The franchise fee will simply flow through them and be passed on to their customers. It is a traditional source of revenue.
Alderman Wendt proposed implementing the Road Diet concept to improve pedestrian safety, reducing from 4 to 3 lanes near John Deere Middle School on 19th Avenue, from 16th Street to the Rock Island border, and near Wilson Middle School on 12th Avenue, from 41st Street to the East Moline border, delaying Avenue of the Cities until next summer. AldermanWendtsuggestedthatthestreetstripingcontractorbeengagednowforbothareas. The consensus of Council was to move forward with this plan. Hinton will present the plan at the October 8, 2019, Committee-of-the-Whole meeting. This would bring us under budget, instead of being $50,000 over as projected. Alderman Parker suggested looking at the north side of the street for parallel parking, and Alderman Wendt suggested putting in bike lanes instead for the safety of children in the area.
Director of Public Works J.D. Schulte shared information on quantifying pavement rehabilitation impacts to improve work zone planning from a Seattle Public Works Expo that he attended last week.
Mayor Acri will work with staff to invest $8.7M (+ unknown carry forward from 2019 CIP budget) to address 6 miles-worth of roads in addition to debt service, sidewalks, and pavement marking. 2020 road improvements will focus on roads that can be improved via rehabilitation and preventative maintenance. These roads would be identified as having PCI of 60 or higher and can be addressed with crack seals, pot hole filling, bump milling, microsurfacing/slurry seals, mill & overlay, and patching.
Projects that are triggered to address water supply, sewer, and red water issues will be funded via Water/ WPC/Storm funds. Staff will implement the Lucity Pavement Management module to establish a baseline overall street condition and perform budget and maintenance forecasting. This will be done with the expectation that the 2021 CPI projects will be identified to maintain or improve the overall condition of the street network quantified by the weighted average PCI rating.
Public Comment
There was no public comment
The meeting adjourned at 8:07 p.m.
https://www.moline.il.us/ArchiveCenter/ViewFile/Item/5828