City of Moline Committee of the Whole met October 16
City of Moline Committee of the Whole met October 16.
Here is the minutes as provided by the committee: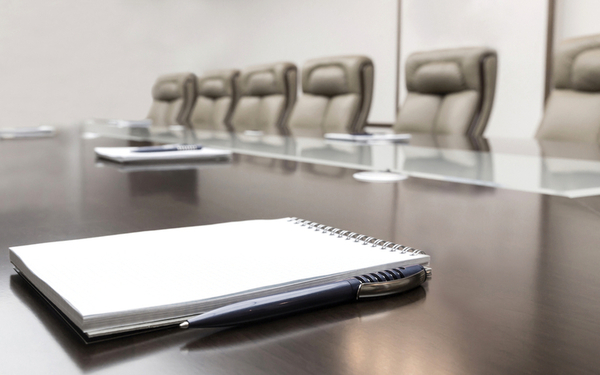 Present: Mayor Stephanie Acri (Chair)
Alderman Quentin Rodriguez (Ward 1)
Alderman David Parker, Jr. (Ward 2)
Alderman Mike Wendt (Ward 3)
Alderman Richard "Dick" Potter (Ward 4)
Alderman Lori Turner (Ward 5)
Alderman Kevin Schoonmaker (Ward 6)  late
Alderman Mike Waldron (Ward 7)
Alderman Sonia Berg (Alderman At-Large)  late
Absent: None.
Staff: Doug Maxeiner, City Administrator
Maureen Riggs, City Attorney
Amy Saunders, Deputy City Clerk
Alison Fleming, Human Resources Manager
Lori Wilson, Parks Recreation Director
Don Goff, Information Technology Manager
Bryon Lear, Library Director
David Gass, Interim Chief of Police
Jeff Snyder, Fire Chief
Scott Hinton, City Engineer
Kathy Carr, Finance Director
Jeff Anderson, City Planner
J.D. Schulte, Public Works Director
Rodd Schick, Municipal Services General Manager
Tony Loete, Utility Services Manager
K. J. Whitley, Community Development Program Manager
Tara Osborne, Grant & Project Accountant
Dave Mallum, Fleet Manager
Sarah Mark, Fleet Administrative Assistant
Arnold McCollom, WPC Operations Technician
Keith Verbeke, Finance Manager
Others: Lora Adams
Ron Miller, Resident
Gerold Shelton, The Dispatch
Members of the Press
Mayor Acri called the meeting to order at 6:00 p.m. in Council Chambers. Aldermen Schoonmaker and Berg joined the meeting at 6:01 p.m.
Mayor's Board Appointments
Mayor's appointment of Lora Adams to the Moline Centre Main Street Commission and SSA #6 Board, effective October 16, 2018 and expiring June 30, 2021 and September 30, 2021 respectively. A motion was made by Alderman Parker to approve. Seconded by Alderman Wendt. Motion passed unanimously.
Questions on the Agenda
There were no questions.
2019 Budget Work Session #1
Opening Comments
Doug Maxeiner, City Administrator, shared that he is hoping to get through the General Fund portion of the budget this evening. Administrator Maxeiner provided copies of his Cover Memorandum on the 2019 Proposed Budget to the City Council and Department Heads and reviewed it with them. (See attached Memorandum). Administrator Maxeiner fielded questions from the Council concerning said Memorandum.
Alderman Wendt made a motion to direct staff to come back next week with multiple options as to how the City can reduce expenses so that the property tax rate is not increased next year. Seconded by Alderman Parker. Motion carried with Aldermen Potter and Turner voting nay.
Alderman Rodriguez mentioned that in the future, it would be nice to see the current balances of each account in the proposed budget.
Aldermen Parker, Potter and Schoonmaker mentioned how the I-74 Bridge work and the closing of several big box stores have negatively affected sales tax revenues. Administrator Maxeiner mentioned that we have had other businesses that have opened in some of the empty spaces.
Discussion and Consideration of the Proposed 2019 Budget
Council and City staff reviewed pages 1-108 of the expenditures portion of the proposed 2019 budget.
Alderman Waldron inquired about the status of goal setting. Administrator Maxeiner said he will wrap up goal setting this year. He plans to do goal setting every two years. Alderman Waldron proposed goal setting before next year's budget season.
The following chart itemizes the Council's suggested changes to the budget:
Item Revenue Expenditure Net Balance Notes
Position
Reduce Property Tax to
Keep Rate the Same ($395,609) ($395,609) Also look at zero increase in
levy
Mayor Kiwanis Dues ($560) ($395,049)
Seasonal Salaries ($10,000) ($385,049)
Legislative Budget ($10,000) ($375,049)
Share
Executive/Planning
Secretary ($61,329) ($313,720)
Sam's Club ($505) ($313,215)
Façade $35,000 ($348,215)
Why Moline Marketing ($25,000) ($323,215)
Comp Plan ($200,000) ($123,215)
Streetscaping $15,000 ($138,215)
Park A&E for Rec
Facility ($50,000) ($88,215)
Per Mayor Acri, a five-minute recess was taken at 7:42 p.m.
The Committee-of-the-Whole meeting reconvened at 7:49 p.m.
During the course of discussion, some additional items were addressed:
1. Alderman Parker inquired about providing electricity for special events. Council directed staff to look into pedestal/receptacle boxes. Per Lori Wilson, the funds would have come from tourism fund. Administrator Maxeiner said he presented on this topic earlier this year. He will refresh the information and bring it back to Council in the future.
2. Alderman Berg suggested increasing the Touch-A-Truck budget. Per J. D. Schulte, Public Works Director, some funds were added to this line item in the 2018 budget, and said funds were used to purchase T-shirts to better identify City staff. He also mentioned there were 1,400+ attendees in 2018. The Parks Department promoted this event via social media.
3. Alderman Wendt asked Administrator Maxeiner to come back next week with information concerning whether the building official can also handle the land development manager duties.
Public Comment
There was no public comment.
The meeting adjourned at 9:10 p.m.
http://www.moline.il.us/ArchiveCenter/ViewFile/Item/5149
Want to get notified whenever we write about
City of Moline Committee of the Whole
?
Next time we write about City of Moline Committee of the Whole, we'll email you a link to the story. You may edit your settings or unsubscribe at any time.
Sign-up for Alerts
Organizations in this Story
City of Moline Committee of the Whole
More News