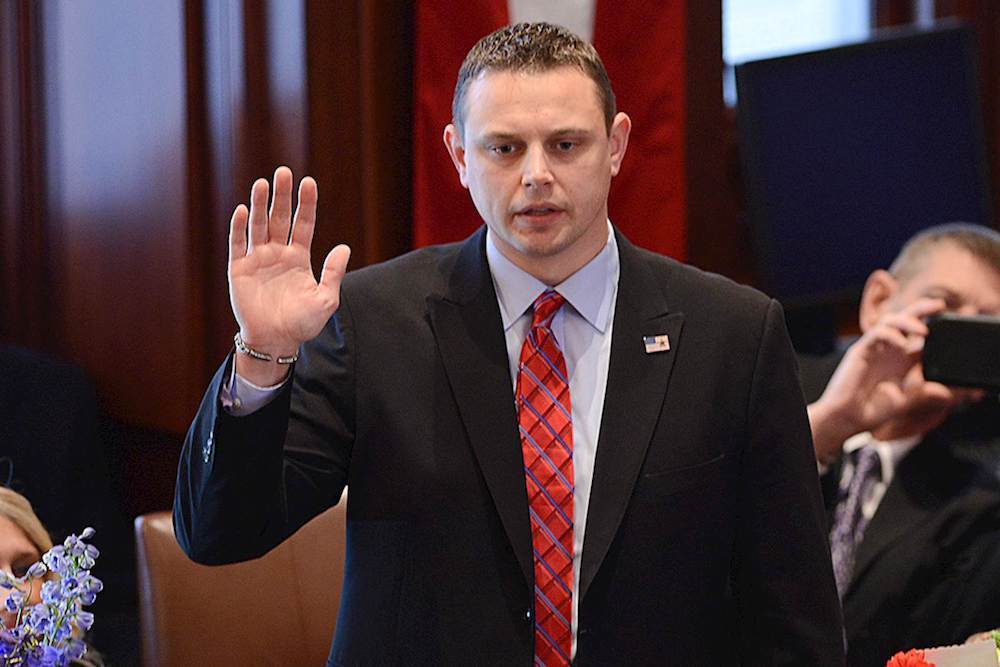 Sen. Neil Anderson
State Sen. Neil Anderson (R-Moline) recently filed legislation that seeks to exempt overtime wages from state income taxes in an effort to lessen the tax burden imposed on Illinois workers.
"Senate Bill 3695 would create a deduction on any overtime wages earned in Illinois," the bill reads. "Wages earned in excess to a taxpayers regular monthly or weekly salary would be exempt from the state income tax."
Anderson argued that the state's residents are already taxed enough, hoping to relieve Illinois workers.
"This bill simply gives those who work above and beyond a break when they file their yearly taxes," the senator said in a statement on the House GOP website.
According to the proposed bill, the state income tax on overtime wages would still be withheld from an individual's paycheck. However, when that person goes to file their taxes for that year, they will receive a deduction equal to the amount of taxes paid on overtime wages.
"This bill is the least we can do for hard-working Illinoisans, who are already being burdened by Illinois out-of-control taxes," Anderson declared.
The proposal came just one day prior to Gov. JB Pritzker delivering his budget address to lawmakers, which included a proposal for $1.6 billion in new spending and focuses education, health care and public safety contingent on the approval of his tax increase.
Republican lawmakers have already been outspoken against the governor's proposal – specifically targeting his proposed tax increases.
"Increasing spending and relying on the approval of the governor's massive tax increase is extremely irresponsible," wrote Anderson, in response to Pritzker's address. "The continuous cycle of tax more, spend more has got to end. Illinoisans have been taxed enough. The status quo here in Illinois is that it's never enough, when in reality, it's very possible to balance the budget under our current revenues, we just have to live within our means."
Anderson has represented the 36th District since 2015, which includes portions of Rock Island, Whiteside, Carroll, and Henry counties.