McGuire believes budget reforms necessary to ensure adequate funding for school districts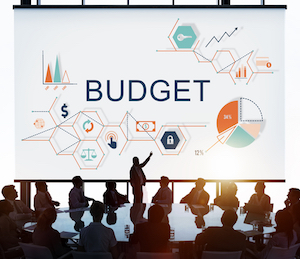 Brandi McGuire has called for budget reforms to help ensure sufficient funding for all school districts. | Courtesy of Shutterstock
Due to Illinois' long-running budget impasse, public schools in Henry and Stark counties were faced with the threat of being shut down this fall before the recent stopgap budget measure was announced.
Under the state constitution, Illinois cannot spend money without a balanced budget.
"I don't think it is anything that is new; it's something that has been ongoing for years and years and years," Brandi McGuire, Republican candidate for House District 72, recently told Rock Island Today. "The legislators and the governor need to come together and pass this budget; school closings are one of those things that is going to happen without a balanced budget."
Last June, Gov. Bruce Rauner vetoed all budget bills sent to his desk by the state General Assembly except for the bill that contained funding for elementary and secondary education. While that bill ensured school funding for the current fiscal year, the governor's critics maintain that the move has been largely responsible for continuing declines in revenue -- and that it has jeopardized the chances for a balanced budget for fiscal year 2017.
"I won't support new revenue unless we have major structural reforms to grow more jobs and get more value for taxpayers," Rauner said in his annual budget address to the General Assembly. "I'm insisting that we attack the root causes of our dismal economic performance. This year cannot become a re-run of last year."
Illinois has been without an official budget since July 1 of last year.
According to McGuire, education should be a top priority for legislators and the keys to maintaining adequate levels of funding for the public school system lie within specific proposals, including reforms to property taxes, workmen's compensation and pensions for government workers -- all aimed at balancing the budget.
"It is not a revenue problem in the state of Illinois; it is a spending problem," she said. "That's what the governor is trying to fix right now."
One major problem, McGuire believes, relates to the size of the Illinois state government itself.
"I think we have way too many government entities within the state," she said. "We have more than any other state, and I think that is definitely a problem."
She pointed out that Rock Island County, with a population of just more than 147,000, has 25 county board members. By comparison, Cook County, the second largest county in the country, with a population of more than 5.2 million, has 17 board members. Each of those positions comes with full salary, health insurance benefits and a pension.
"If you relieve some of those units of government, you will have lower property taxes for the constituents," McGuire said.
She went on to explain that Illinois has the second highest property tax rates in the U.S., which hinder economic growth and development in the state.
"We definitely have to look at property tax reform," McGuire said.
McGuire also described the rates businesses must pay for workman's compensation insurance as "ridiculously high." A small business owner herself, she pointed out that Illinois had removed the caps on this type of insurance in 2012. Another part of the problems associated with these costs, according to McGuire, is that the insurance companies need to be held accountable for the premiums they charge.
"That is the big thing that needs to happen," she said, with regard to pension reform. "That is what is holding our state down right now."
McGuire said that 25 cents of every dollar that comes in goes out for pensions in Illinois.
"I think the place these reforms should start is with the state legislators," she said. "I don't believe this is a career that warrants a pension."
McGuire insists that she would not accept a pension at the conclusion of her career in public service.
"With some of the ideas that I have, the school districts will have more money to spend, not less," she said. "Under Gov. Rauner's plan, it would be the same way too."
Want to get notified whenever we write about
Brandi Mcguire for State Representative
?
Next time we write about Brandi Mcguire for State Representative, we'll email you a link to the story. You may edit your settings or unsubscribe at any time.
Sign-up for Alerts
Organizations in this Story
Brandi Mcguire for State Representative
More News