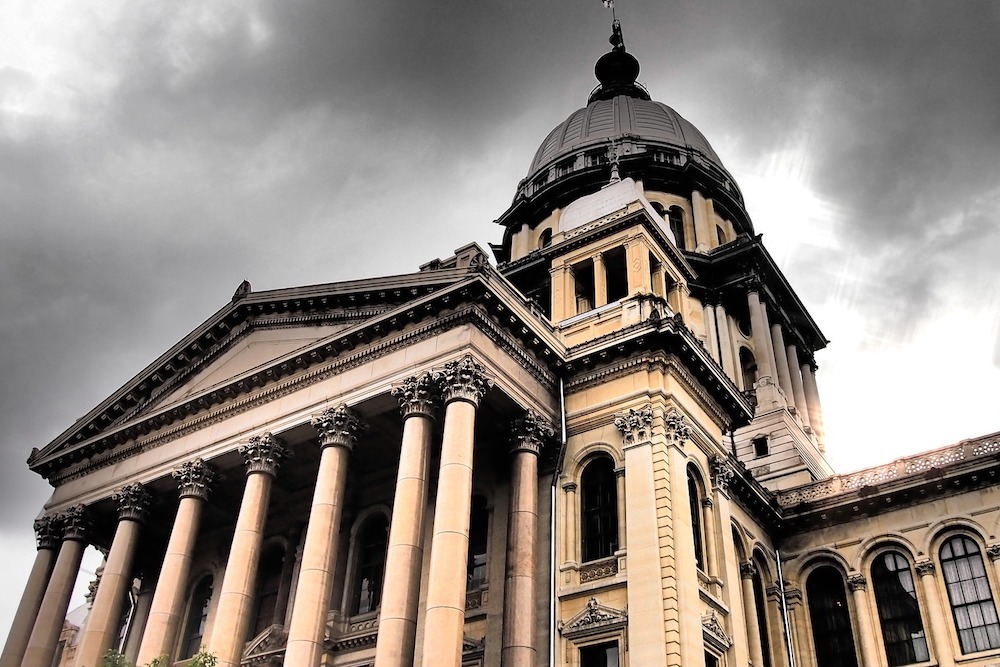 Sen. Chuck Weaver (R-Peoria) dedicated a portion of his district to a late leader through SJR47.
"It designates the East Main Street underpass of the Burlington Northern Santa Fe railroad tracks in Galesburg as the 'Reverend Jon A. Sibley Sr. Underpass,'" Weaver said at the May 10 Senate floor debate.
Sibley was in the Air Force and was a Galesburg police officer and an Illinois state trooper, Weaver added.

Sen. Chuck Weaver (R-Peoria)
As the Full Gospel Church pastor, Sibley also worked with the NAACP and the YMCA; and according to the bill text he "provided leadership to his community through his involvement in numerous organizations, including the Carl Sandburg College Board of Trustees, the Streaks Dads Mentoring Program at Galesburg High School and the Galesburg Fire and Police Commission."
"I would like to thank Sen. (Martin) Sandoval (D-Cicero) and Sen. (Pamela) Althoff (R-McHenry) for working on this with me," Weaver said.
SJR47 passed 52-0.