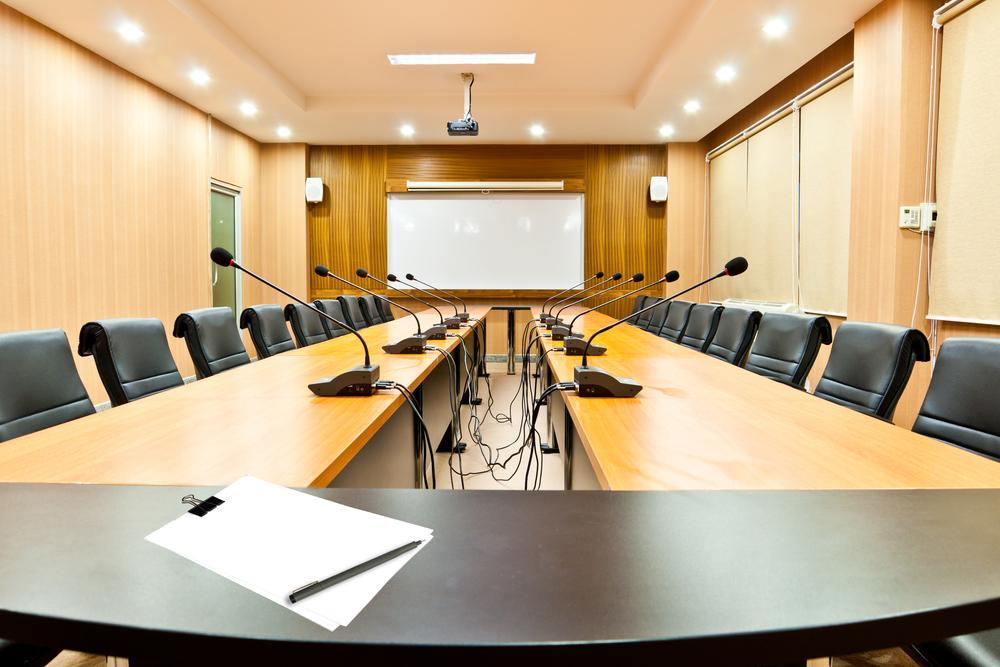 Village of Rapids City Village Board met Dec. 10.
Here is the minutes provided by the board:
This Regular Board meeting was called to order by President Mire at 7:00p.m. All present joined in the Pledge of Allegiance.
Roll Call: Present – Feims, Clark, Fowler, Mire, Rankin, Robertson, Schneider Absent – None.
Also Present – Attorney Mason, Treasurer Barber, Public Works Director Bump, Clerk Housenga, Sarah Ford, Chief Engle, Adam Reece
A quorum was established.
CONSENT "Omnibus" Agenda: Robertson motioned to approve the Regular Meeting Minutes 11/12/2019, Committee of the Whole Minutes 11/19/2019, Committee of the Whole Minutes 12/05/2019, Monthly Bills 12/2019 and Treasurer's Report presented by Barber 11/2019d. Fiems seconded. All members voted yes. Motion carries.
PERSONS TO ADDRESS THE BOARD: None.
PRESIDENT –Mire: Mire explained he and Rankin met with Chris Cooper of MSA Professional Services to discuss the design of the 14th Street Culvert Project, some modifications were made to reduce costs. A 2' by 10' culvert will be used instead of a 3' by 10' culvert to lessen the cost. Trees and stumps have been removed from the area for less than $10,000.00. Fire Department used fire hoses to wash out the culvert of sentiment. A pre-bid construction meeting will be held December 19th, 2019 to answer questions contractors may have about the project. Bid opening will be held January 7th, 2020.
2020/2021 fiscal year budget draft dates were set for Infrastructure, Public Works, Water, Sewer, Waste Management on January 21st, 2020; February 4th, 2020 budget discussion will include Parks, Recreation, Cemetery, Personnel and Finance; Reallocation of current budget year funds and Rough Draft of 2020/2021 fiscal year will be discussed on March 17th, 2020, Reading of the Operating Budget for fiscal year 2020/2021 set for April 14th, 2020. All meetings will be held at 6:30pm at Village Hall.
POLICE REPORT – Chief Engle: Report as presented. More traffic stops were noted on the report by Engle, this is to bring back the presents of the department within the Village.
ATTORNEY – N. Mason: Time period for the abandonment process for the 17th Street property is at the end of the week. Phone calls have been received to Mason's office about the matter. Nothing has been filed as of yet from any interested parties. Mire has talked with a previous interested party; they will not be pursuing the matter further. The Police Department has been alerted the property has been burglarized; the person that filed the burglary report states the property is not abandoned. Mason once again stated nothing has been filed to prove differently.
FIRE REPORT – Chief Carey: Report as presented. The department is looking for volunteers.
DIRECTOR OF PUBLIC WORKS REPORT – Bump: Report as presented. No new truck has been purchased another truck is being looked for by the dealership. Street décor replacement was discussed the current budget allotted for $2,000.00 and MidAmerican Energy has given the Village $500.00 toward the decorations. Mire would like to see more lighted décor along Route 84. Banner and lighting quotes were received along with samples of the banners. The vendors have explained the items will go on sale after the first of the year. Bump will contact MidAmerican Energy to see about adding more electrical for additional lighted décor.
BUILDING, ZONING & PLANNING – Fiems: Nothing to report at this time. Routine street signage has been and continues to be replaced with in the Village.
PERSONNEL & FINANCE – Clark: Nothing to report at this time.
INFRASTRUCTURE – Rankin: Rankin had attended a River Action Meeting. Discussion took place to decide if the Village wanted to take part in the Community Rating System. If the Village were to take part in the CRS residents would automatically receive a 10% discount in their flood insurance once the Village is accepted in the program. Audits would be conducted on our flood plain management ordinance. Fiems and Rankin have agreed to be flood plain managers for the Village and will be attending a class in January. Rankin presented a letter for Harold to sign to get the Village enrolled into the program. Fiems motioned to authorize the Village President to sign the presented letter for enrollment into the Community Rating System. Robertson seconded. All members voted yes. Motion carries.
Rankin then noted fire hydrants with in the Village need to be replaced or fixed. Spray water from the hydrants can cause a slip hazard during the winter months for firefighters. Bump explained the procedure and approximate cost of repair and/or replacement of a hydrant along with installing a shut off valve. At this time the hydrant are functional except for one located near Route 84 on 17th Street. Rankin will talk with Chief Carey to identify if the nonoperational hydrant located on 17th Street is needed. Replacement or repair of other hydrants will be discussed at future meetings.
ELECTIONS – Mire: Nothing to report at this time.
PARKS, RECREATIONS & CEMETERY – Robertson: Nothing to report at this time. Mire questioned grant qualification and eligibility of newly released grant notifications as restroom facilities at parks are needed. Housenga will check with Bi-State Regional Commission to see if restroom facilities would be a qualifying project for any new grants.
ORDINANCE & LICENSES – Schnieder: Nothing to report at this time. Mire stated he has been contacted by IL Holistic Health, LLC concerning the security concerns previously addressed. Mire would like the Board to consider adding to the new cannabis ordinance to include security personnel as a requirement of a cannabis retail establishment.
COMMUNITY RELATIONS, EVENT PLANNNING & PUBLIC SAFTEY – Fowler: Fowler was very happy with the attendance at the Thanksgiving Senior Luncheon the Village held in November. The Children's Christmas Party did not have the desired attendance as hoped for.
Mire called for a 3 minute personal recess was called at 7:59pm.
Mire returned this Regular Board Meeting to order at 8:01pm. All members of the Board and audience were still in attendance.
OLD BUSINESS: None.
NEW BUSINESS: 11th Street, between 2nd Avenue A and Route 84, has experienced drainage problems since the construction of a new building on the east side of the street. The building owner will be installing a drain on the property to help resolve the issue. The owner has agreed to let a second drain be installed on the opposite side of the street at Village expense and allow the Village to tie the drain to his drainage tube for disbursement of water. Rankin motioned to approve the installation of a drain by Legacy Corporation to be located on the west side of 11th Street between 2nd Avenue A and Route 84 not to exceed $5,000.00; Fowler seconded. All members voted yes. Motion carries.
A motion by Rankin was made that if it is determined by Fire Chief Carey that the fire hydrant on 17th Street that is nonoperational is needed/required replacement of the hydrant, installation of a shut off valve and installation of a new surrounding protective barrier be installed not to exceed $8,000.00. Robertson seconded. All members voted yes. Motion carries.
PUBLIC DISCUSSION: None.
Mire the Board needed to enter into Executive Session to review closed session minutes for possible release. Fowler motioned to enter into Executive Session at 8:12pm. Rankin seconded. All members agreed. Motion carries.
Mire announced at 8:18pm as the Board entered back into Open Session, no action had been taken in Executive/Closed Session. A roll call confirmed all Board Members were still present.
Fiems motioned to release Executive/Closed Session minutes from 04/09/2019, 05/01/2019, 08/13/2019 and 09/10/2019. Clark seconded. All present voted yes. Motion carries.
With nothing further to be discussed, Schneider motioned to adjourn this Regular Board Meeting; Fiems seconded. All members of the Board concurred. President Mire adjourned this December 10th, 2019 meeting at 8:20pm.
http://www.rapidscity.us/minutes/20191210.pdf