Anderson celebrates narrow victory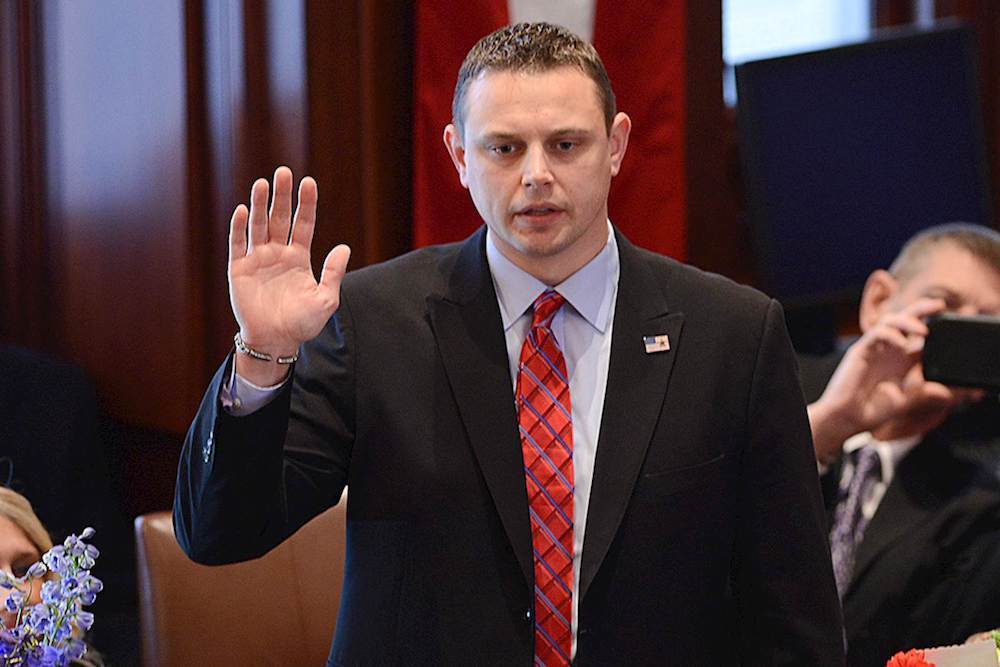 State Sen. Neil Anderson
State Sen. Neil Anderson (R-Andalusia) admits he feels lucky to still be in his position.
"In the environment in Illinois, with as much money spent by Democrats, we were lucky to win the race," he recently told AM Quad Cities about his narrow reelection win over his Democratic challenger, Gregg Johnson, in the 36th District. "There were lots of other places across the state where Republicans, in Republican districts, ended up getting beat."
The close call hasn't left Anderson any less focused on what he feel needs to happen.
"It goes to show if you vote your district, do the work and people know who you are, you can pull these kinds of things out," he added.
Anderson said things should be "interesting" in Springfield with J.B. Pritzker occupying the governor's mansion.
"I'm hoping J.B. comes in and is more of a moderate leader," he said. "As far as Democrats having super majorities in both chambers, they're going to do what they're going to do, but they wear the jacket for everything that happens."
Despite being in the minority, Anderson said he's taking a positive approach to everything, especially considering that every bill he proposed has garnered bipartisan support.
"We mostly agree on where we want to be; it's just how we get there," he said of Senate Republicans and Democrats. He added to date he has not spoken with Pritzker but hopes to soon.
Anderson said he thinks the debate over legalized marijuana will be among the hottest topics in Springfield in the coming weeks.
"I think in the next year, maybe two, Illinois will be a recreational state, and in the next seven to 10 years every state is going to pick it up," he said. "I see the writing on wall. I think people should be free to make their own choices. Someone can go out to have a beer at the bar; smoking a plant is not that big of deal. But it's got to be done right and we've got to make sure we're taxing it properly too."
Want to get notified whenever we write about
Illinois Senate Republicans
?
Next time we write about Illinois Senate Republicans, we'll email you a link to the story. You may edit your settings or unsubscribe at any time.
Sign-up for Alerts
Organizations in this Story
More News