Village of Rapids City Village Board met November 13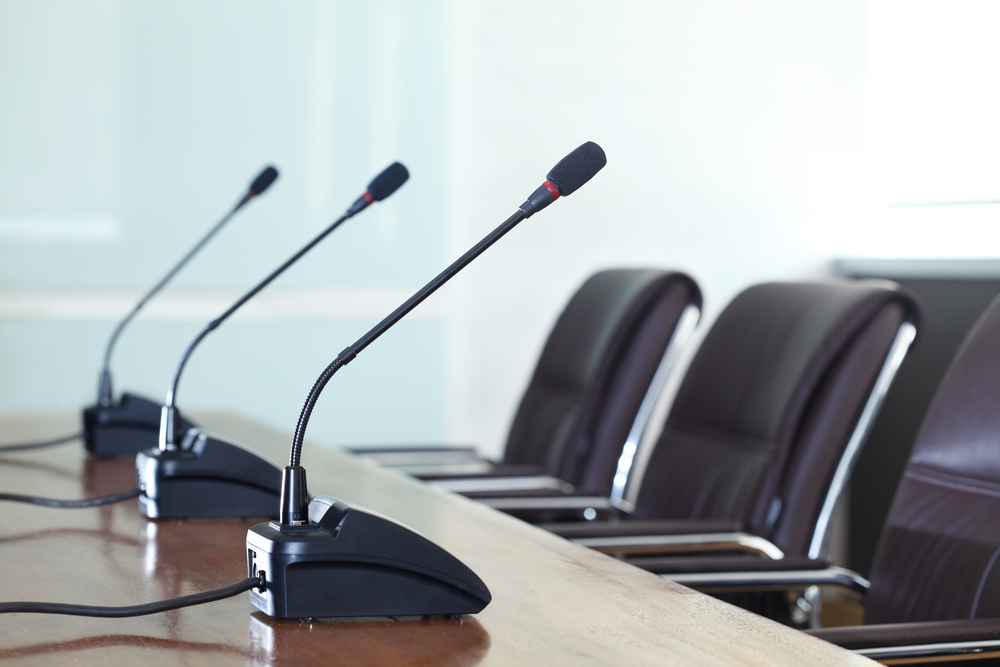 Village of Rapids City Village Board met Nov. 13.
Here is the minutes provided by the board:
This Regular Board meeting was called to order by President Mire at 7:00p.m. All present joined in the Pledge of Allegiance.
Roll Call: Present – Fiems, Clark, Fowler, Mire, Rankin, Robertson Absent – Clark, Schneider
Also Present – Attorney Mason, Treasurer Barber, Public Works Director Bump, Clerk Housenga, Todd Lohman of Lohmann Insurance, Julie Doty, Julie Wildermuth, Sarah Ford
A quorum was established.
CONSENT "Omnibus" Agenda: Robertson motioned to approve the Regular Meeting Minutes 10/09/18, Monthly Bills 11/2018 and Treasurer's Report presented by Barber 10/2018. Rankin Seconded. All present voted yes. Motion carries.
PERSONS TO ADDRESS THE BOARD: Todd Lohman of Lohman Insurance addressed the Board presenting renewal options for employee insurance. Lohman recommended BIEZ w/307A plan option. Renewals need to be submitted by December 15th, 2018. Another insurance quote was received for employee insurance from Benefit Planners & Company Inc. Mire asked the Board to review the plan options to discuss at the December 11th meeting.
PRESIDENT –Mire: Mire touched base concerning the Sulpher Creek Easement Project; explaining 6 agreements are still needed to be signed before moving on any action to rectify flooding along the Sulpher Creek. Efforts have been made to contact the residents that still need to sign the agreements to address any concerns.
Mire noted the Village audit has been completed. Electronic audit documents are available for viewing.
An Intergovernmental Agreement had been drafted and agreed upon by the Riverdale School District Superintendent and the Village for parking of the school bus at Village Hall. Rankin motioned to approve the Intergovernmental Agreement between Riverdale School District and the Village of Rapids City. Fiems seconded. During discussion concerns were expressed addressing line item 5 in the agreement, defining the length of time the bus may be parked at the Village Office; and item 6, giving an option of a new agreement for parking of the bus in future years. Fiems does not believe this is a Village issue rather than a school district issue. Resident Doty noted a concern about children sledding at Village Hall as the bus will be blocking the parking lot. A vote took place to approve the contract as presented, Fiems, Clark and Fowler voted no, Rankin and Robertson voted yes. This motion dies. Mire asked all board members for recommended verbiage to allow the bus to park at Village Hall. Per Attorney Mason, Clerk Housenga may change line 5 to read – This agreement will terminate at the end of the 2018-2019 school year and will not be renewed. Mason also authorized the removal of item 6 of the current agreement. Mire will have a conversation with the Superintendent explaining the reasoning for the modified agreement. Robertson motioned to amend the current agreement with item number 5 to read "This agreement will terminate at the end of the 2018- 2019 school year and will not be renewed." and the removal of item 6 of the current agreement. Fiems seconded. All present voted yes. Robertson expressed this once again is a school district issue. Clark agreed this is the responsibility of the driver and the district to work out. Mire invited everyone a voluntary business and residents meeting at 6pm on November 14th, 2018 at Village Hall.
Mire addressed a residential utility account, to be referred to as 196. The bill has been estimated for 15 months due to a faulty meter. It has been identified the account was over billed by a total of $1226.29 due to the billing system over estimating. Late charges were billed during this time, a total of $310.54. Fiems motioned to approve the refund of $1536.83 to account number 196 from the appropriate accounts. Clark seconded. All present voted yes.
Mire then turned over discussion to Public Works Director Bump to explain the matter of pit meters and why meters are being estimated, meter heads are freezing due to being exposed to cold weather. Bump feels it is our responsibility to move the meters as prior to the newer radio read meters this was not an issue and all residents were in compliance. Bump explained the benefit of moving pit meters into homes; one meter has been estimated since 2010. Mire has concerns about proper billing. Mire is thinking a legal agreement may be required for the move of the meter inside the homes. Mire wants residents with pit meters to be informed of our intentions to move/upgrade the meters into the homes, explaining a plumber will be looking at
PRESIDENT –Mire continued: what is required for the moving of the meters, and finally to acquire quotes to relocate the meters. All pit meter residents should know there is no guarantee the meters will be moved at the sole cost of the Village. The Village Office will send letters to other residents on the meter repair list to complete repairs as needed.
POLICE REPORT – Chief Perley: Report as presented. Halloween was a success with the patrolling officer passing out candy to children.
ATTORNEY – G. Lee: Attorney Mason had nothing to report at this time. FIRE REPORT – Chief Carey: September and October reports presented. DIRECTOR OF PUBLIC WORKS REPORT – Bump: Report as presented.
BUILDING, ZONING & PLANNING – Fiems: Steady construction within the Village continues. Fiems reviewed with the Board Planning and Zoning Meeting minutes from October 29th, 2018. No action will be taken on the request as the requestor has rescinded their request with President Mire.
PERSONNEL & FINANCE – Clark: Clark motioned to donated $250.00 to Operation Blue and Red Christmas. Fowler seconded. All present voted yes. Clark explained he authorized a donation to the Rapids City Fire Protection District for Halloween festivities after the last Regular Board Meeting in the amount of $25.00. Mire did receive a thank you letter from the Fire Protection District for the donation.
Clark noted he wants itemized receipts for all credit card transactions.
INFRUSTRUCTURE – Rankin: Rankin reported the 4th Avenue & 13th Street Project should be completed by Thursday, November 15th.
Rankin has made changes to the liquor ordinance as the Board had previously discussed. , Title II, Chapter 6, Article 4, Section 1 proposed additions included: 1.5 Beginning January 1, 2019 background checks are required every two-years prior to renewal of license; and 1.6 Fees
for all background checks are the responsibility of the licensee. Robertson motioned to amend Title II, Chapter 6, Article 4, Section 1 adding 1.5 and 1.6 as presented. Fowler seconded. All present voted yes.
ELECTIONS – Mire: Mire noted election packets for 3 – 4 year Trustee positions are now available for pick up. The filing period for the packets is December 10th, 2018 through December 17th, 2018 during normal business hours.
PARKS, RECREATIONS & CEMETERY – Robertson: Robertson shared himself, Clerk Housenga and our representative from Bi-State Regional Commission will be meeting with an IDNR representative for a pre-assessment of Schuler's Shady Grove Wellness project in relation to our OSLAD Grant submission.
Sulphur Creek Park upgrades are almost complete. An additional 25 yards of mulch is needed to be safety compliant, the cost for the remaining mulch and labor to blow in the mulch was $1375.00. Fiems motioned to approve the purchase of the 25 yards of mulch and labor by MulchScapers at the cost of $1375.00. Rankin seconded. All present voted yes. Once mulching is completed swing hangers can be installed and swings will be hung.
ORDINANCE & LICENSES – Schnieder: None.
COMMUNITY RELATIONS, EVENT PLANNNING & PUBLIC SAFTEY – Fowler: Fowler motioned to approve the MUNICIES agreement as presented. Rankin seconded. All present voted yes.
A Children's Holiday Craft Party will be held on December 16th, 2018 from 1pm-3pm at the Community Center. Fowler also asked for volunteers for the event. Clark motioned to authorized spending up to $400.00 for the 2018 Children's Holiday Craft Party. Rankin seconded. All present voted yes.
Fowler noted based on resident participation she would like to add to next year's budget moneys for a Halloween and Christmas parties.
NEW BUSINESS: None.
PUBLIC DISCUSSION: Julie Wildermuth inquired if the required amount of signatures for easements along Sulphur Creek are not obtained if the other residents could help with the process? Mire explained the Village will make every attempt to gain signatures. Mire noted once the Village has done everything in its power and permission has not been granted a special meeting will be scheduled to discuss options going forward, all residents will be made aware of such meetings.
Julie Doty inquired upon the refund given in relation to the estimate amount and the billing system. Clerk Housenga explained the resident filled a pool prior to the meter needing to be replaced therefore throwing off the consumption used to estimate an average.
Mire announced the Board needed to go into closed session to review closed session minutes and to discuss another residential utility account. Fiems motioned to enter closed session. Robertson seconded. All present agreed with a 5 minute recess. 8:26pm.
Mire reopened into regular session of this meeting at 9:02pm. Rankin motioned to take the following action on utility account number 4124; Bump to make one final attempt to contact account holder/resident to locate shut off with their cooperation, a certified letter will be sent to the account holder/resident from the office requesting access to the meter; if all attempts are failed locate the shut off Bump may take all actions necessary to excavate and install a new water shut off due failure to maintain their account in good standing. Fowler seconded. All present voted yes.
Fiems motioned to release closed session minutes from 01-31-2018, 04-10-2018, 04-10-2018 and 08-14-2018. Robertson seconded. All present voted yes.
With nothing further to be discussed, Robertson motioned to adjourn this Regular Board Meeting; Rankin seconded. All members of the Board concurred. President Mire adjourned this November 13th, 2018 meeting at 9:08pm.
http://www.rapidscity.us/minutes/20181113.pdf
Want to get notified whenever we write about
Village of Rapids City Village Board
?
Next time we write about Village of Rapids City Village Board, we'll email you a link to the story. You may edit your settings or unsubscribe at any time.
Sign-up for Alerts
Organizations in this Story
Village of Rapids City Village Board
More News