Rock Island researcher delves into NFL's debt to Quad Cities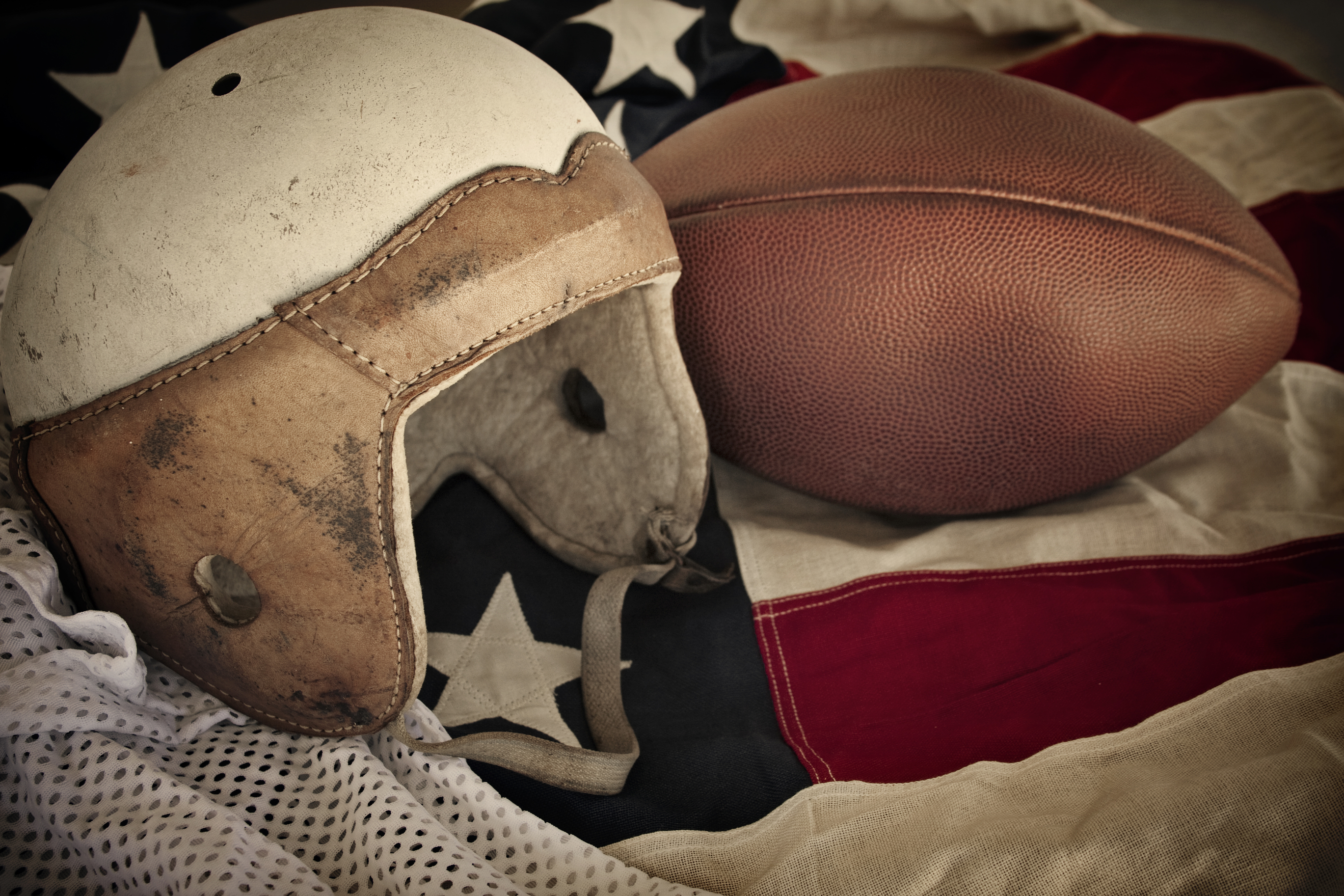 Most NFL fans know about Jim Thorpe, one of history's greatest players, but they probably don't realize the Hall of Famer spent time playing in Rock Island or that the Quad Cities was once home to the NFL's Rock Island Independents.
Thorpe played for the team during the 1924 and 1925 seasons and was a key in a postseason win over the Chicago Bears. During his career, Thorpe also played for the Canton Bulldogs, New York Giants and Chicago Cardinals. He was inducted into the Hall of Fame in 1964.
Simon Bass, a former Rock Island resident who created the website www.rockislandindependents.com, told the Rock Island Today that finding out that Thorpe played for the team fueled his interest.
"When I first got interested in the team, I found some articles about the team and found out that Jim Thorpe played in the Quad Cities area," Bass said. "A lot of people still probably don't know that. It's really cool to learn that the greatest athlete of that century played in Rock Island for a little over a year."
Bass took an interest in the Independents in 2007 and reached out to the Professional Football Research Association, which pointed him to some articles about the history of the team.
"I've found that the first time they played was as far back as 1901, and back then the team was made up of neighborhood kids," Bass said. "They played in 1901-1904 and then disappeared until 1907 and played until 1909 and disappeared again until 1912, and then they played through at least 1928."
In 1915, Walter Flanigan became owner and the team gained more fans and recognition after using local newspapers to advertise games. Rock Island's location also made it attractive for visiting teams.
"Rock Island had one of the first railroads across the Mississippi River, and it wasn't too far from Chicago," Bass said. "A lot of teams could make it there easily, and they started to get good attendances and started playing teams from outside the Quad Cities."
Under Flanigan's leadership, the team grew and saw success on the field, thus attracting a number of quality players. In 1920, Flanigan attended a meeting in Canton, Ohio, and the Independents joined the upstart National Football League.
In addition to Thorpe, future stars Ed Healy, Jimmy Conzleman and Joe Guyon played for Rock Island.
Healy played for three season, beginning in 1920, before heading to the Chicago Bears. He was inducted into the Hall of Fame in 1964.
Conzleman joined the team in 1921 and played for two seasons. Conzleman also served as head coach in 1921, becoming the youngest head coach in NFL history at 23 years old. He led Rock Island to a 5-1-1 record. Conzleman was also inducted into the Hall of Fame in 1964.
Guyon spent the 1924 season with the Independents, scoring five touchdowns in four postseason wins in Texas.
Bass said that his research has uncovered a lot of interesting stories and he has met with the families of former players, but one of the most interesting aspects has been the role Rock Island played in the early history of the Chicago Bears.
"The Decatur Staleys, who became the Chicago Bears, were Rock Island's biggest rival during their time in the NFL," he said. "They played the Bears two or three times every year. It's cool to think that they were the Bears' biggest rivalry. Everyone talks about the Packers, but Rock Island was really their first rival."
Bass helps to organize a 1920s-themed football game every fall in Douglas Park, the old home of the Independents.
Want to get notified whenever we write about any of these organizations ?
Next time we write about any of these organizations, we'll email you a link to the story. You may edit your settings or unsubscribe at any time.
Sign-up for Alerts
Organizations in this Story
National Football League • Rock Island
More News