Evans says out-migration, high property taxes are reasons change is needed in Springfield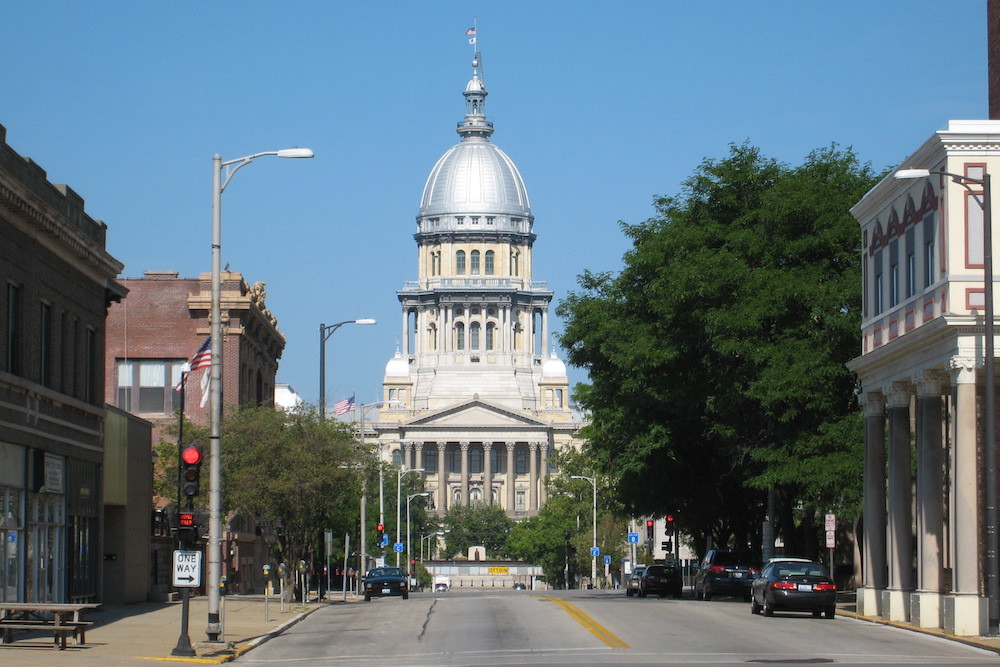 Springfield | By Éovart Caçeir at English Wikipedia, CC BY-SA 3.0, https://commons.wikimedia.org/w/index.php?curid=10535377
Glen Evans sees his run against Rep. Michael Halpin (D-Rock Island) in the 72nd House District as being all about necessity.
"We need to vote a change in government," Evan recently posted on Facebook, citing plenty of evidence he says proves such a change is long past due.
Glen Evans
"Illinois' out-migration crisis is a problem throughout the Land of Lincoln, and the state's largest cities are not immune," Evans posted. "More than a third of Illinois cities with a population more than 50,000 have been declining in population since 2010."
According to Evans, the largest drops have come in places like Decatur, which he says lost 4.5 percent of its population from 2010-16, and Rockford, which he adds lost more than 3 percent.
Evans also wrote that over a yearlong period ending in July 2016, Cook and the collar counties of Lake, McHenry, Kane, DuPage and Will County also all experienced net out-migration.
"These counties also have something else in common: They pay the highest property taxes in the state and among the highest property taxes in the nation," Evans added in his Facebook post. "Lake and DuPage counties pay the highest and second highest property taxes in the state and are both among the top 30 in the country. McHenry, Kane, Will and Cook are also all top 10 in the state, and in the 67 highest in the country."
For homeowners across the 72nd District, it's that harsh reality that has Evans' platform message resonating.
A 2016 Paul Simon Institute poll found that taxes were the No. 1 reason people are fleeing Illinois in mass and why even more of them would like to or have at least thought about leaving.
"With one of the highest tax burdens in the country and politicians refusing to make necessary economic reforms, it is tough to blame residents looking for greener pastures," Evans wrote. "If the growing exodus of Illinoisans actually troubles Springfield, they should work on easing the state's high tax burden, which include some of the highest property taxes in the nation, and enact pro-growth reforms that will convince people to come to and stay in Illinois – not leave."
Rock Island County GOP Chairman Mike Steffen recently told Rock Island Today he's convinced all the madness has not only given Evans a fighting chance, but the party a shot as well of finally ousting longtime House Speaker Mike Madigan (D-Chicago) from his perch.
"There are so many people out here, even Democrats, who are very upset with Halpin in the 72nd," Steffen said. "He's only been there two years but enough is enough, it's time to knock him off."
Steffen added if Evans can emerge victorious in the 72nd and eight other GOP candidates can do the same across the state Madigan's days as majority leader could finally be over after roughly three decades of uninterrupted rule.
Want to get notified whenever we write about
Illinois House of Representatives
?
Next time we write about Illinois House of Representatives, we'll email you a link to the story. You may edit your settings or unsubscribe at any time.
Sign-up for Alerts
Organizations in this Story
Illinois House of Representatives
More News